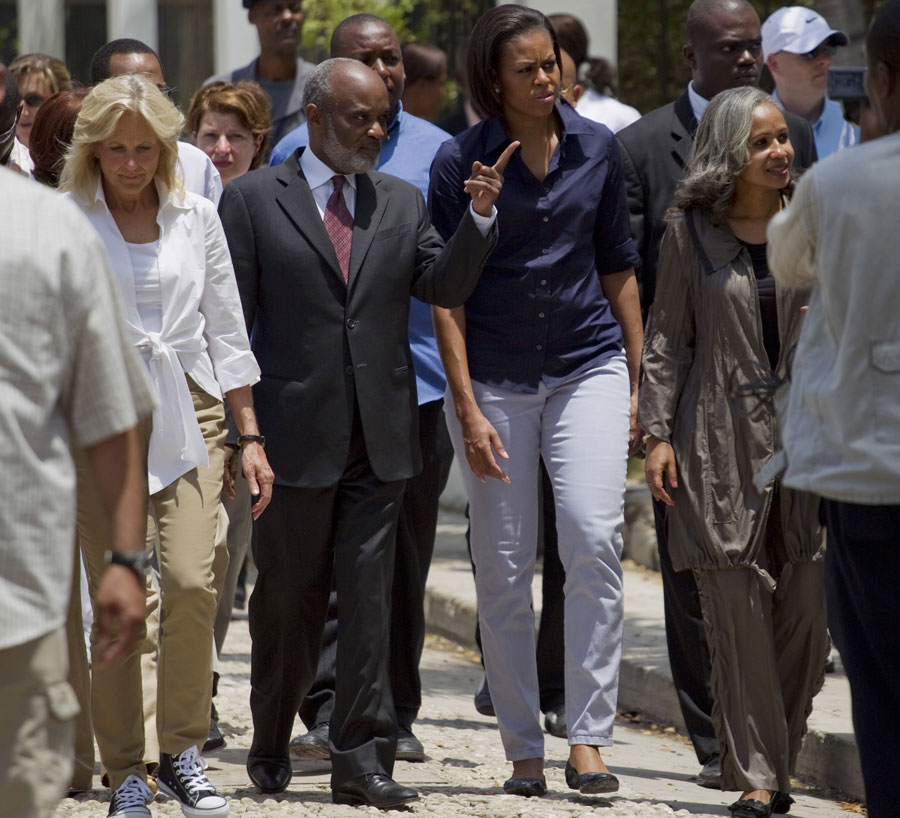 By
Marc Lacey
MEXICO CITY — In her first solo trip overseas as first lady,
Michelle Obama
made an unannounced visit to
Haiti
on Tuesday, flying over the earthquake-damaged capital in an
Army
helicopter, meeting with Haiti's president and first lady in the ravaged National Palace and dancing with young children whose homes were destroyed.
"It's powerful," Mrs. Obama said after surveying the wreckage left by the Jan. 12 earthquake from above. "The devastation is definitely powerful."
Accompanied by Jill Biden, the wife of Vice President Joe Biden, Mrs. Obama entered a play area set aside to provide therapy to children now living in a giant squatter camp on the Champs de Mars.
"We are glad to see you," the children sang out in Creole. The Haitian first lady, Elisabeth Préval, who attended school in the United States, served as Mrs. Obama's translator.
Mrs. Obama was due to arrive in Mexico City on Tuesday night to kick off a trip that aides said will open her efforts to inspire and engage children around the world.

Read more at the NY Times