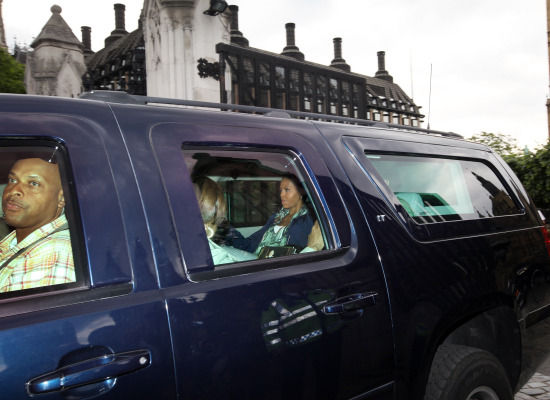 Michelle and the girls make a surprise visit to London
Breaking News! North Korea sentences two American journalist's, Laura Ling and Euna Lee, to hard labor.
Source
:
NY Times
NY Times reporter, Jan Hoffman, gives an outlook of the first family's closeness and maintaining their social calendar with one another.
Date Night
Freed Gitmo Detainee discusses details of being locked up for 7 years in Guatanamo and says he was tortured.
Source:
ABC News
Newt Gingrich calls Sotomayor a racialist.
Source
:
Think Progress
Obama orders General Odierno to shave Stephen Colbert's hair.
Source
:
Yahoo News